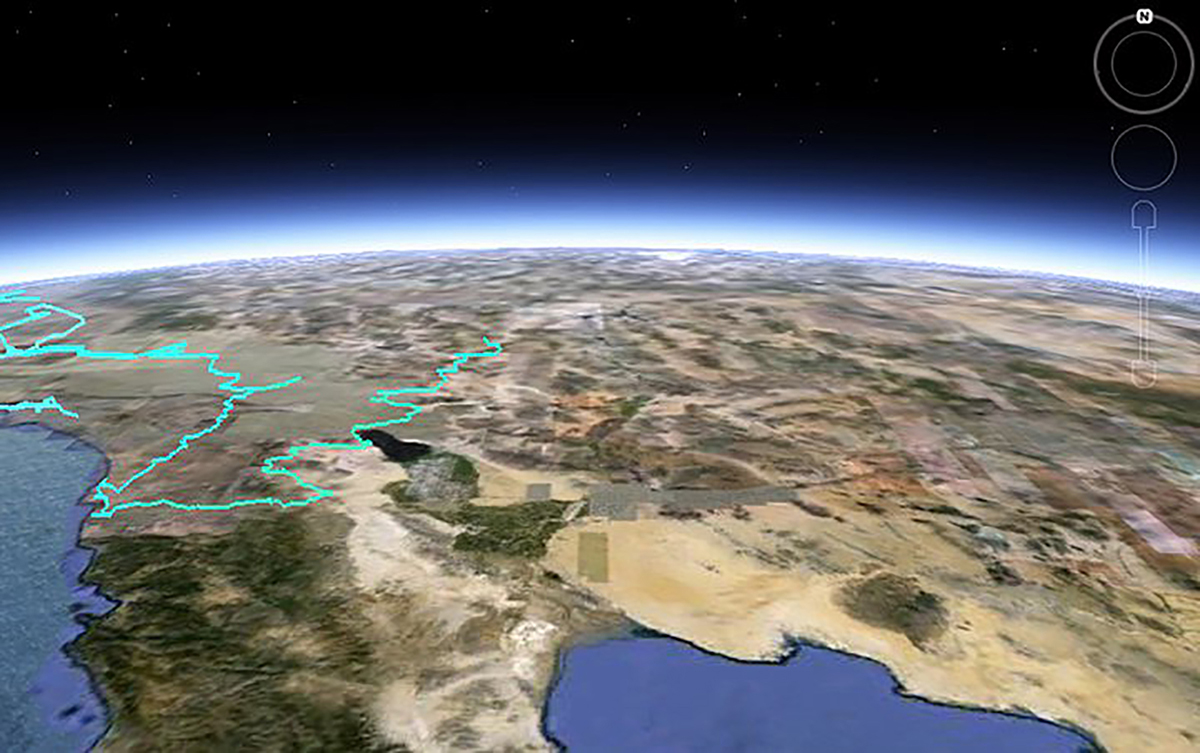 After the Deepwater Horizon explosion, as oil issued into the Gulf of Mexico for nearly three months, I moved into my car. I wanted to see what it would be like to perform an allegory.
There, after spending the fall drawing paths in Google Earth to identify passable roads, I attempted to drive 22,870 kilometers to trace a cursive phrase connecting the Pacific Ocean with the Gulf of Mexico: this is not a pipe.
A time-lapse camera mounted on the dashboard photographed the road once every ten seconds.
In mind of allegory's status as a trope of rupture between assertion and meaning, I wanted to create an iconic view of the text - and by contrast, a legible, overhead perspective on it.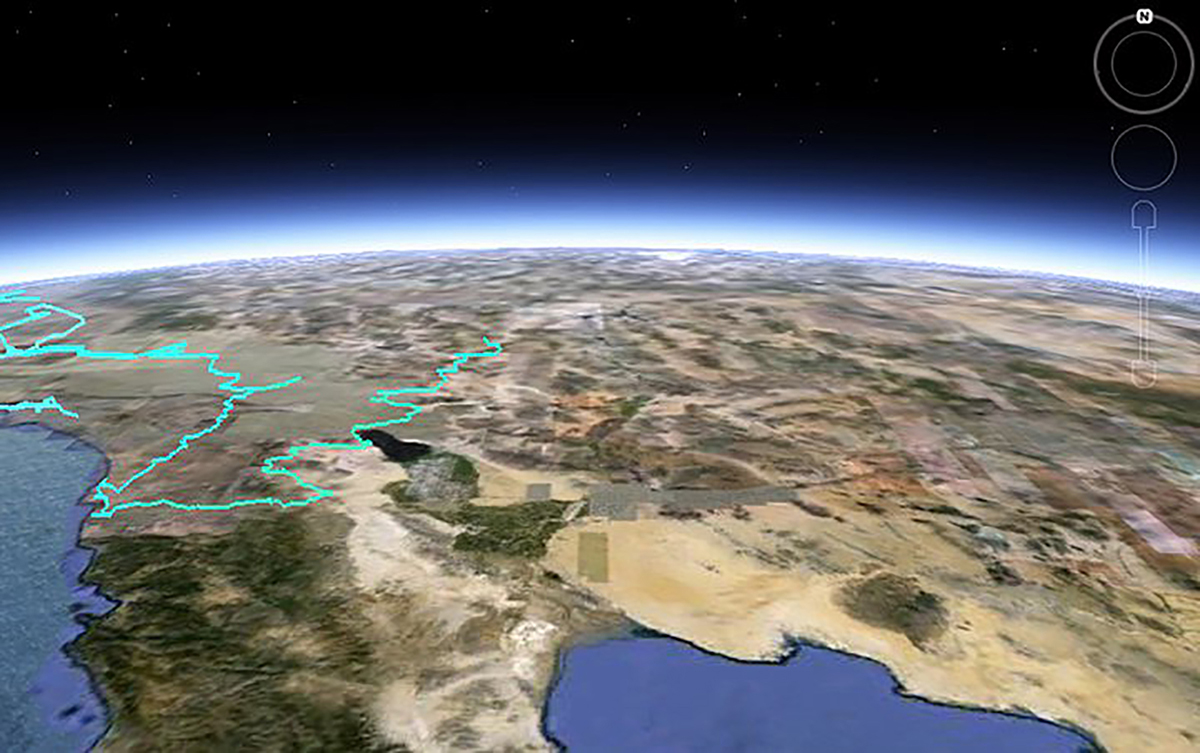 So I recorded my movements as they were traced by GPS data to draw a line upon the map.
This performance, unfolding over 40 days in February and March of 2011, coincided with the uprisings of the Arab Spring.
As the cost of fuel increased, the funding I received under the aegis of my university became insufficient, and I had to shorten the phrase: this is not a pipe became simply this.
Remembering Michel de Certeau's distinction between voyeurs and walkers, and hoping the question of the work's location would refract endlessly between its map and territory, I wrote this preface at the outset.